The Leading Sydney Window Cleaners
Expert window cleaning technicians
Free window cleaning quotes
Commercial, strata and residential
Streak-free guarantee
Sydney-wide service
5-Star Reviews
Affordable window cleaning
Come and experience hassle-free window cleaning.
FILL IN THE FORM FOR A FREE QUOTE TODAY!
---
Filthy Windows? We Are The Answer!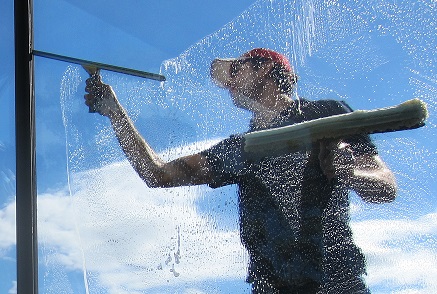 We provide professional window washing services for:

Flats

Homes

Apartments

Storefronts

Restaurants

Body corporates

Schools

Townhouses

Halls

Shopping centres

Commercial buildings
If your windows are dirty, Sydney Window Cleaning is the solution!
Window Cleaning Specialists
Strata, commercial and domestic properties across Sydney.
Sydney Window Cleaning is a highly skilled team of professional window cleaners that are committed to providing expert workmanship and first-rate customer service. Year after year, the team of window cleaning technicians have been removing dirt, dust, bird droppings, glue stains, oil and gunk from windows all over Sydney.
With a loyal base of customers that appreciate the meticulous attention to detail and guaranteed streak-free windows, we are one of the city's leading team of cleaning technicians.
---
Expert Results – Everytime!
Time tested methods that produce crystal clear windows.
The window cleaning technicians have perfected their skills to ensure they can provide shiny, sparkling windows every time. Sydney Window Cleaning has worked hard to build up a name and reputation in the Inner West and are passionate about working even harder to keep it that way. When you book an appointment with Sydney Window Cleaning you can be sure we will arrive on time with all of the necessary equipment to safely and thoroughly clean your windows.
---
We Provide Respectful Services
Respect is core to the Sydney Window Cleaning team and we will ensure you and your property is always treated with the highest level of professional courtesy and respect.
The window cleaning technicians continue to undertake training and professional development courses to ensure they can keep setting new standards servicing Sydney households.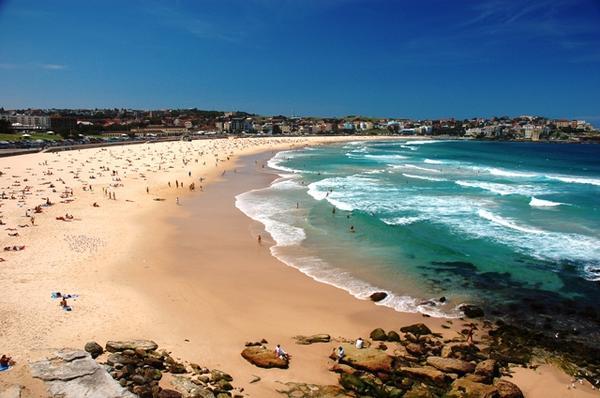 ---
Why Choose Sydney Window Cleaning
Affordable rates

Free window cleaning quotes

Expert window washing technicians

Locally owned and operated

Sydney wide service

Fully insured

Friendly service
We Look Forward To Helping You
If you require a tailored window cleaning plan, Sydney Window Cleaning will create a custom window cleaning schedule to suit the specific requirements of your property.
Whether you need weekly, fortnightly, monthly or quarterly window washing, we will organise the appointments so you have one less thing to worry about.
Additionally, there are massive discounts on regular window cleaning schedules. Sydney Window Cleaning services all suburbs on the North Shore, Northern Beaches, Inner West, Sydney CBD and Eastern Suburbs. With a wide base of satisfied commercial, retail, domestic and strata customers, we can proudly say we are the #1 window cleaning team on the Northern Beaches of Sydney.
There really is no excuse for dirty windows.
What Impression Are Your Windows Giving?
Your windows leave a massive impression on your visitors and potential customers. What are your windows saying about you?
Sydney Window Cleaning is ready to assist you to improve the first impression your property gives your visitors. Don't let bird droppings, fingerprints and dirt tarnish your windows any longer.
Send a message today for a free window cleaning appraisal and to book an appointment.
We Love Cleaning Windows
Sydney Window Cleaning is a team of expert window cleaners that provide affordable commercial and residential window cleaning services in the Sydney region.
The team is committed to providing the highest standard of window cleaning with exceptional customer service. As a locally owned and operated business with window cleaners from your community, Sydney Window Cleaning is your local window cleaning specialist.
Where Do We Service?
Sydney Window Cleaning is based in the Inner West of Sydney and services all suburbs on the Northern Beaches, Inner West, Sydney City, Eastern Suburbs, North Shore and Hills District.
What Services Do We Provide?
We use traditional and modern window cleaning techniques to provide quality results. The team provides first-rate strata, commercial and residential window cleaning services. We are proud to be exclusively used by some of Sydney's premier strata body corporates.
The Sydney Window Cleaning Difference:
"With a team of fully trained window cleaners with decades of combined experience, we guarantee our workmanship, products and cleaning methods".
If you have been looking for hassle-free window cleaning, complete the form above for a no-obligation quote from the industry leaders –Sydney Window Cleaning.
---
Stress-Free Window Cleaning
Are you looking for a reliable window cleaning team in the Eastern Suburbs of Sydney?
Have you been searching for an affordable window cleaning service in Sydney?
Sydney Window Cleaning provides the Northern Beaches and North Shore of Sydney with professional window cleaning services with discount rates. There is no other window cleaning business on the Northern Beaches that can provide the same outstanding workmanship and discount rates like Sydney Window Cleaning.
Using a blend of traditional and modern window cleaning techniques, Sydney Window Cleaning provides a 'streak-free guarantee'. Not only will the specialist window cleaners ensure that your glass is shimmering, but they will also clean the edges, sills and frames of your windows.
What Type Of Windows Do You Need Cleaned?
Double-hung, sliding, bifold, louvre, casement, awning top, tilt and turn, clerestory, transoms or fanlight windows.
No matter what type of windows are on your property, Sydney Window Cleaning will ensure that they are left sparkling clean!
Both in the community and in the window cleaning industry, Sydney Window Cleaning is widely regarded as the premier window cleaning team in the region.
Why?
Quality workmanship, unbeatable results, great rates and friendly service.
Sydney Window Cleaning is based in the Inner West and services all suburbs in the region including:
Castlecrag, Northbridge, Crows Nest, St Leonards, Narembum, Mosman, Frenchs Forest, Balgowlah, Waringah, Freshwater, Manly, Queenscliff, Curl Curl, Dee Why, Elanora Heights, Narrabeen, Mona Vale, Newport, Avalon and the Sydney CBD.
Don't settle for second best, call the industry's leading window cleaners!
Free Window Cleaning Quotes
We are happy to provide no-obligation quotes for commercial and residential properties in Sydney.
We are you local window washing experts.
Great service, even better prices.
As Sydney Window Cleaning is a streamlined operation with experienced window cleaners, we are able to offer competitive rates without compromising on the standard of window cleaning. Nothing less than crystal clear and streak-free is what you can expect from the professional window cleaning technicians.
Rapid window cleaning services throughout the entire Sydney region.
With an awesome base of satisfied commercial, residential and strata clients on the Northern Beaches, Sydney Window Cleaning is committed to continuing to raise the standard of window cleaning throughout the region.
Courteous window cleaners that show respect to you and your property. The team will arrive on time with all of the PPE and equipment needed to safely access and clean your windows.
Whether you need an end of lease clean, a regular window cleaning schedule or just a one-off clean, Sydney Window Cleaning provides affordable window cleaning services you can rely on.
Our team at Sydney Window Cleaning take pride in their work.
With meticulous attention to detail and quality workmanship, Sydney Window Cleaning is who you need to contact if you want the job done right the first time.
Servicing all suburbs in Sydney, Sydney Window Cleaning is your local window cleaning team.
Service area:
Killarney Heights, Forestville, Frenchs Forest, Allambie Heights, Beacon Hill, Brookvale, Curl Curl, Manly Vale, Clontarf, Balgowlah Heights, Manly, Freshwater, Dee Why, Cromer, Coolaroy, Narrabeen, Elanora Heights, Narraweena, Warriewood, Mona Vale, Newport, Avalon and Whale Beach.
Quick & Easy Quoting
Don't spend days waiting for cleaning contractors to reply with a quote! Instead, give Sydney Window Cleaning a call and receive rapid and easy quoting. The team recognise that life is busy, so we will never waste your time. Not only will the rapid quoting impress you, but the affordable rates are sure to win you over.
Personalised window cleaning services from your local cleaning experts. Save yourself time, money and hassle and call the team at Sydney Window Cleaning today.
Improve the view out of your windows with a professional window cleaning service. Most property owners on the Northern Beaches do not realise how dirty their windows are until they have them cleaned and see the difference. Spotless, crystal clear and streak-free.
Whether you want the window cleaned in your family home, cafe, restaurant, aged care facility or strata-titled property, Sydney Window Cleaning offers professional services that you can rely on.
Come and learn more about the team on the company website and take the first step to upgrading the view out of your windows.
How To Clean Different Types Of Glass Windows
Most homeowners think that there are only two types of windows, dirty ones and clean ones. Unfortunately, most windows that we come across are the first sort. So you might be surprised to know that there are numerous types of glass windows that each have a specific architectural role. In order to provide the optimal clean, window cleaning techniques need to be adapted to suit the specific style of each window.
Warning: Before you start to clean the windows on your property make sure you know what type they are. You can risk damaging the protective coating if you use the wrong cleaning technique. Also, don't assume that every window in your home is the same. The glass can change from window to window and will require different cleaning methods. If you are in doubt, don't hesitate to call a professional window cleaner to complete the job and redirect your attention to other home maintenance tasks that you can safely accomplish.
Heat-Strengthened And Tempered Glass
Heat-strengthened and tempered glass are produced using the same type of manufacturing equipment heated to about 650 degrees Celsius then force-cooled to create a high surface and edge compression. The difference is in the speed of the cooling process. Tempered glass has accelerated cooling which results in higher surface compression improving the strength of the glass up to five times more than standard glass. Heat-strengthened glass is cooled at a slower rate which produces glass that is two times as strong as standard annealed glass.
Cleaning Technique – Professional window cleaners hate tempered glass. It is common in most commercial buildings, but it can be a pain, and a danger to clean. If tempered glass is poorly manufactured and not quality controlled, there can be tiny burrs and abrasive particles found on the window pane. Though you may not be able to see these tiny filaments, you might be able to feel roughness as you rub your hand across the face of the glass.
When you rub your applicator across the face of the glass it can dislodge these imperfections and cause long scratches that can not be removed. There is nothing you can do to prevent this problem. If the windows have been cleaned previously and there are no scratches it is a good sign that you will safely be able to clean them. But if they have been newly installed it is wise to take some high definition photos and record the cleaning process on your phone to ensure that any manufacturer defects are clearly outlined.
Regarding the cleaning process, the same soapy water and squeegee technique that is used on standard glass is recommended by professional window cleaners. Just take care not to rub the glass too hard. Do not use a glass scraper or razor blade. Commercial cleaning firms will actually make clients sign a waiver before they commence the window washing process.
Low-E Glass
Also known as tinted glass, Low-E glass has a film that prevents ultraviolet rays from heating up a property. Generally, it is a thin metallic coating that reflects heat away from the window. Common on apartment windows and commercial properties, Low-E glass is very expensive to manufacture and install, but the energy-saving properties have ensured that this type of glass is more popular than ever. If case you were wondering, Low-E stands for low-emissivity.
Cleaning Technique – If you are looking to damage your Low-E glass there is a really easy way, just use an ammonia-based cleaner. The ammonia can eat away at the film and permanently cloud the window. Most window cleaning solutions are ammonia-free but read the ingredients of your cleaning solution before you use it, otherwise, you will have a permanently overcast view out of your windows. Unlike annealed glass, you should never scrub Low-E glass as it will scratch the coating. You might be able to rationalise that the money you save on electricity can then be used on hiring a professional window cleaner to do the job for you. If you view it this way, then Low-E glass is actually the ideal self-cleaning glass!
Self-Cleaning Glass
Where have you been all my life? Self-cleaning glass is the holy grail of all windows. Utilising dual-action photocatalytic and hydrophilic capabilities, self-cleaning glass such as Pilkington Activ works with sunlight to break down organic compounds on the coating. The water-resistant coating then forces water to slide off the face of the glass taking the dirt with it. This ensures that dirty water spots are not left. If you have ever used Rainex on your windscreen, the hydrophilic coating works in much the same manner.
Sadly, no one seems to have told any birds about self-cleaning glass. Bird droppings, mould and other splash stains can still buildup on this type of window and require washing. Additionally, if there is a long dry spell then the dust and dirt that gathers on the window pane will not be washed off and you will have to do something about it.
Cleaning Technique – If you know how to water a plant you know how to clean self-cleaning glass. Manufacturers recommended hosing off the glass with a zig-zag pattern from top-to-bottom when the surface becomes heavily contaminated. Do not use a high-pressure washer. Simply use a hose or pouring jug to rinse the dirt and mineral deposits off the window. If stains persist, use a non-abrasive liquid glass cleaner and a soft cloth to wipe away the stubborn contaminants. Be careful that any grit or dirt is not scratched along the glass as it will damage the coating and you will end up with 'partially self-cleaning glass'.
If you are not sure what type of windows are on your property, then it can be wise to utilise the services of a professional cleaning firm to handle the task for you.
We Are Ready To Help
Sydney Window Cleaning is a Sydney window cleaning business that has a team of fully trained and insured cleaning technicians that have abundant experience with even the most technical window cleaning tasks.
Residential Window Cleaning
Since 2016, Sydney Window Cleaning has been providing first-rate domestic window cleaning services for apartments, homes, flats and mansions on the North Shore of Sydney.
Our team of fully insured technicians take pride in their work and have the expertise to clean any glass or glazed property in your home. Spotless window cleaning for every window in your house. Not will the team ensure your windows are free of spots, droppings and dirt, they will also clean the frames and windowsills.
With a reputation for doing that little bit extra, Sydney Window Cleaning has established a reputation as one of the region's premier window cleaning contractors.
The window cleaners approach each project as if they were cleaning the windows in their own home and offer the highest standard of care and respect to you and your property.
Affordable window cleaning services without out compromises. If you are sick and tired of looking at your dirty windows, contact us today!
Commercial Window Cleaning
Retail shopfronts, commercial facilities, supermarkets, schools, hospitals and offices all need regular window cleaning to ensure a professional impression.
What impression are your windows providing your visitors? 
Sydney Window Cleaning has perfected the art of hassle-free window cleaning services. Fully insured window cleaning technicians that provide rapid window cleaning services with minimal to no interruption to your regular schedule.
For windows free of grime, spots and bird droppings rely on your local commercial window cleaning experts.
The team strictly follow all OHS requirements and policies to ensure your windows are cleaned safely and thoroughly.
Our team can organise a customised window cleaning schedule to best suit the specific requirements of your property. With a large base of satisfied customers, Sydney Window Cleaning have established a reputation for exceptional cleaning services and superior service.
Strata Window Cleaning
Sydney Window Cleaning provide cost-effective cleaning services for body corporate and strata-titled properties throughout the Sydney region. Are you searching for a strata window cleaning company with excellent communication and affordable services?
Sydney Window Cleaning will arrange individual access to tenant's properties and ensure all areas of the building are cleaned. Fully trained and insured, the Sydney Window Cleaning team will arrive on time with all of the equipment needed to safely clean windows at height.
From the very first interaction with Sydney Window Cleaning, you will see that professionalism and respect are at the core of the business. Take the stress and hassle out of having your strata property cleaned by engaging the services of the Sydney Window Cleaning team. For a free window cleaning quote give the team a call today.
Where Does Sydney Window Cleaning Service?
Sydney Window Cleaning is a family-owned and operated business based in the Inner West of Sydney. We service all suburbs in the North Shore, Eastern Suburbs, Northern Beaches, Sydney CBD, Hills District and Inner West. To explore the complete range of services the team provide you are invited to visit the company website.
What Services Does Sydney Window Cleaning Provide?
It is so easy to underestimate the skill needed to produce streak-free windows. Precise movements and premium quality materials need to be used to ensure that the window panes are not left looking like a piece of contemporary art. 
Sydney Window Cleaning employs fully trained and insured window cleaning technicians that can handle any window cleaning project. Whether you need a single pane of glass cleaned or an entire commercial facility, Sydney Window Cleaning has the expertise to tackle any task.
Residential window cleaning
Strata window cleaning
Commercial window cleaning
Apartment window cleaning
Shopfront window cleaning
Office window cleaning
Body corporate window cleaning
Sydney Window Cleaning is not a property maintenance company that dabbles with a bit of window cleaning on the side.
We are a highly specialised team that has mastered the art and science of streak-free window cleaning. Each member of the team has been selected for their mastery of advanced window cleaning techniques and commitment to offering the highest standard of professional customers service.
How Much Does Window Cleaning In Sydney Cost?
Such a simple question, but unfortunately there is not a simple answer without asking a few more questions.
Where is your property?
What height are your windows?
What type of windows do you have?
What type of glass is it?
What is the size of the windows?
What is the condition of the windows?
Are the windows difficult to access?
Do your windows have screens?
You will not find online the exact answer to how much it costs to have your window cleaned, but fill out the form at the top or bottom of this page and you will be presented with a free quote.
For years the team have been providing a wide range of window cleaning services throughout the Sydney region so they are very capable at providing accurate quotes.
How Often Should You Clean Your Windows?
How long does it take for your windows to get dirty? It totally depends on the location of your property, the location of the windows and the type of property. If you have windows in your kitchen over your sink that you peer out of every morning as you are doing the dishes you are going to notice any little mark or spot very quickly.
In contrast, if you have high windows in your commercial facility that allow light to enter but are rarely glanced through, it could be a long time before you even notice that it is covered in bird droppings.
Some customers of Sydney Window Cleaning prefer their windows cleaned on a quarterly or monthly basis. A lot of retail shop owners require weekly cleans. It depends on what condition you require your windows to be in and the impression you want to give.
If you don't know how often your windows should be cleaned, the cleaning technicians will be happy to analyse your property and provide their professional opinion.
Benefits Of Natural Light
It is common knowledge that natural light offers many benefits to both health and productivity, but is there tangible evidence to back up these claims?
There has been extensive research into the benefits of natural lighting in various settings, with a high percentage of research focused on the benefits of providing natural light for educational and retail buildings.
Reduced Eye Strain
The process of introducing natural light into buildings, also known as daylighting, is distinctly different from using artificial or electrical lighting as it introduces light from a wider array of frequencies. Modern energy-efficient lighting emits wavelengths of light from primarily the yellow to green spectrum, which therefore limits the wide variety of colours in the blue area of the spectrum. Natural lighting consists of light from the full spectrum which provides ideal viewing conditions and is the reason why natural lighting reduces eye strain. Because the eye does not need to focus as intensely natural light can reduce headaches caused by eye strain.
Improved Sleep
One of the most obvious benefits of introducing natural light in the home is the ability to improve natural sleep rhythms. The internal sleeping mechanism in the human body, based on the circadian rhythm, can affect the performance of individuals dramatically, either positively or negatively. The circadian rhythm of humans is triggered by the amount of light that an individual comes into contact with each day. A recent report has shown that too much artificial lighting can affect the natural sleeping of individuals. A report by Readers Digest states that 1 in 5 Australian only gets 6 hours of sleep a night. When coupled with the statistic that 1 in 3 traffic accidents is caused by driver fatigue, it can be clearly seen that by increasing the amount of natural light introduced into homes, individuals should be able to sleep better, and therefore be less limited by the effects of lack of sleep.
Vitamin D Metabolism
The most common forms of vitamin D are D2 (ergocalciferol) and D3(cholecalciferol). Vitamin D3 is synthesised when the skin is in direct contact with sunlight. Interestingly vitamin D3 is 3 times as potent as vitamin D2, which is absorbed from plant-based materials in the average diet. In order to obtain the ideal balance of Vitamin D, which is essential for the immune system and maintaining a healthy weight, individuals need to incorporate both a balanced diet and regular direct exposure to sunlight. There does not need to be intense sunlight exposure, as exposure past 15 minutes will cause vitamin D to be degraded as fast as it is absorbed.
Improved Hormone Production
Research has shown that the reason for this is that natural light promotes the release of serotonin and dopamine, hormones which regulate the mood of a person. Natural light also inhibits the release of melatonin which results in both increased alertness and attentiveness.
Let's get more light into your home by cleaning off that grease, grime and bird droppings off your windows. Request a quote today and let's get started.