Are you looking for a cost-effective professional abseiling team that provide first-rate service?
All Trades Abseiling is a team of fully trained and qualified tradesmen that specialise in high-rise building maintenance and cleaning services.
3 Reasons To Choose All Trades Abseiling
Affordability – Don't spend thousands of dollars investing on scaffolding, cherry pickers or scissor lifts. All Trades Abseiling provides cost-efficient building management and cleaning services without compromising quality.
25 Year Accident-Free Record – All Trades Abseiling goes above and beyond the usual safety precautions. This has ensured that the experienced team of professional abseilers have cleaned, maintained and painted some of Sydney's most iconic properties without a major incident. For hassle-free high rise maintenance – rely on the #1 abseilers in Sydney, All Trades Abseiling.
Quick Response – Whereas it might take days for other high-rise maintenance teams that use scissor lifts or scaffolding systems to clean, All Trades Abseiling can get the job done in a fraction of the time.
What services does All Trades Abseiling provide?
Roof anchor point installation
High rise pressure cleaning
Building repairs
Industrial abseiling
Bricklaying
Window resealing
Building inspection and reports
Building repairs
Rendering
All Trades Abseiling is a team of qualified tradesmen that take pride in their work. With years of experience mastering their trades, they provide quality results and expert workmanship.
Come and explore the complete range of services that All Trades Abseiling provides on the official company website at Abseilers Sydney.
Call the team for a free high rise window cleaning quote on 0412 227 578.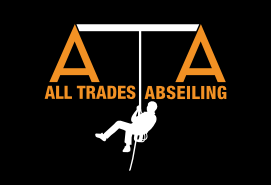 Is it time for your windows to be cleaned of the filth and grime that has built up over them?
At Window Cleaning Sydney, we take pride in producing first-rate window washing services. Come and request a free window washing quote today.
We look forward to helping you improve the view out of your windows.