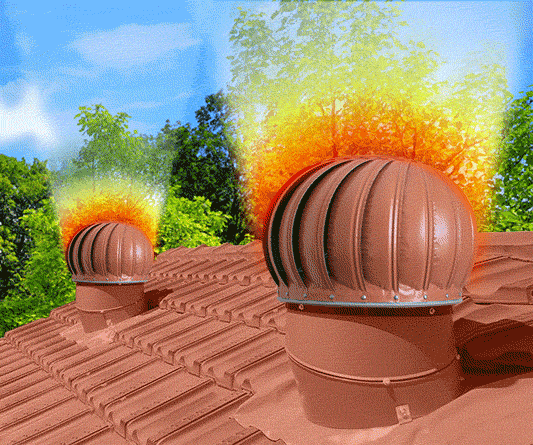 With so many whirlybirds, roof vents and whirlygigs on the market, how can you identify which is the best roof ventilation system for your property?
In this article, we will identify the #1 rated whirlybird for Sydney as well as help you understand the real monetary savings of installing a whirlybird on your suburban roof. We will also share a number of tips and tricks to help you keep your house even cool in summer.
Powered Vs Unpowered Whirlybird
On first thought, you would have to think that a powered option is going to trump the unpowered edition, but once you start digging you will see that there is a lot that needs to be considered.
Think of these points:
Time of operation
Cloudy weather
Nighttime
Maintenance
Cost of replacement
Cost of electricity
So while on paper a powered whirlybird may seem like it would offer optimal performance, with all factors considered, the unpowered option actually comes out on top. One of the primary reasons why many Sydney homeowners are motivated to invest in a whirlybird for their domestic property is to help ease the strain of rising electricity costs. So while an electric whirlybird will help to keep your house cool in summer, it will actually still add to your power bill.
So with all things considered, in the battle of powered vs unpowered whirlybirds, the distinguished victor is the humble unpowered whirlybird.
Easier to install
No maintenance needed
Cheaper to purchase and install
Operates silently
Helps reduce your power bill
More durable
Operates 24/7
With that simple comparison done and dusted, let's move on to the next major decision that homeowners are faced with when selecting the ideal roof ventilation system for their dwelling.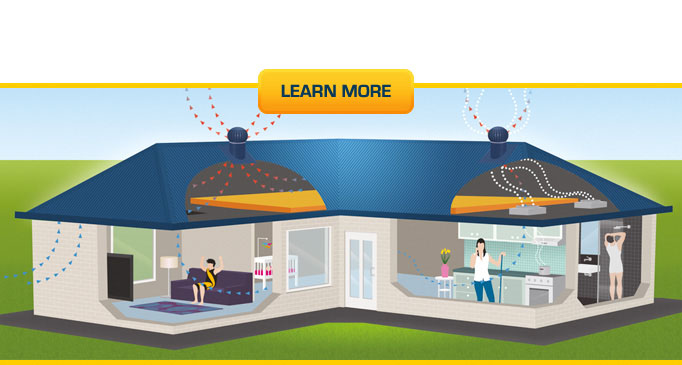 Who Is Twista?
Twista is a local Sydney success story.
With a desire to create the most effective budget whirlybird in all of Australia, the Twista team has developed numerous iterations in their quest for perfection.
Using premium-quality materials and an extensive research and testing process, the Twista team has designed what many in the industry agree is the #1 whirlybird for Sydney conditions.
Combining industrial-strength durability, superior build-quality and excellent performance, this is really "the king of the whirlybirds".
Don't sweat through another long hot summer again.
Provide your family with a cool and comfortable environment in your family home.
Thanks to the innovative design of the Twista whirlybird they are exceptionally easy to install and maintain. The low-cost unit will help you to not have to reach for your air-conditioner remote anywhere near as much on those tepid summer spells.
Coming in a wide range of colours, the eye-catching design looks great on tiled, colorbond and concrete roofs.
To sum up why Twista whirlybirds are the ideal whirlybirds for Sydney conditions, consider the following 5 reasons:
Made in Sydney
Operate silently
Twin all-steel bearings
Excellent peak airflow performance
Simple Installation
Competitively priced
All metal construction
Sydney is a land of extremes. When it is not swelteringly hot it is morbidly cold and damp.
Tried and true, Twista whirlybirds can handle the intense elements and environmental conditions that roof vents are exposed to on Sydney roofs.
Twista whirlybirds are custom-designed for Australian conditions. These are not poor-quality imported roof vents, these are the real deal!
Don't compromise the integrity of your roof by choosing a poorly manufactured whirlygig from South East Asia.
Twista whirlybirds provide year-round benefits. Give your wallet some much-needed relief by utilising a roof ventilation system that is naturally powered by the wind and convention forces.
If you are have been looking for an economical roof vent, once you examine the performance of the Twista whirlybird you will see that it provides more than adequate cooling power.
Do you have any questions about where to install roof vents on your roof? Would you like to know the ideal number of whirlybirds to install on your roof?
According to Canstar, installing a whirlybird on your roof can assist your air conditioning by helping to speed up the process of cooling your home.
Can Whirlybirds Be Ordered Online?
In the world we live in, everything can be done online.
So it should come as no surprise that not only can you purchase state of the art whirlybirds online, but you can actually snag some massive bargains online.
By visiting the Twista website you can secure some unique online-only prices that will be sure to leave you smiling.
If you would like to have a consultation with an industry expert before you put down a payment for your new roof ventilation system, Twista offers a convenient service via their company website. Enjoy the assurance of having your questions answered directly by the manufacturers who have over 20 years of experience at the forefront of the industry. They have professional roof access equipment to ensure they can reach your roof safely and install the unit without causing any damage to themselves or to your roof.
Do You Need Whirlybird Installation In Sydney?
You can enjoy the satisfaction of knowing that your whirlybird is being properly installed with a 100% waterproof seal when you book an installation with the Twista team. While the Twista website does provide a DIY guide to installation, the smart option to prevent the risk of injury or worse is to get the professionals to do the job for you. Don't risk your life to save a few dollars. Once you discover how affordable the Twista installation rates are, you will be glad to delegate this home improvement job to your local experts.
It doesn't matter whether you have a hipped roof, flat roof, curved roof or gabled roof, Twista whirlybirds can be quickly and easily installed on your property.
With fully trained and insured installers located all over Sydney, you can enjoy the hassle-free installation of your brand new whirlybird without having to break a sweat. From Bankstown to Bondi and Hornsby to Campbelltown, Twista has you covered with first-rate service and workmanship. Book in your Sydney whirlybird installation today!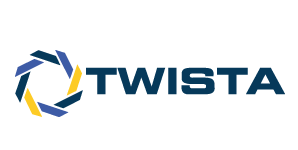 Twista Whirlybirds
Address: Ingleburn NSW 2565 Australia
Phone: 1300 797 714
Website: https://www.twista.com.au/
---
Now that you know the very best whirlybird in Sydney, check out some of our other guides and articles here on the Sydney window cleaner site!