Sydney Gutter Clean is a professional gutter cleaning Sydney team that performs gutter cleaning on commercial, residential and industrial properties all over the Greater Sydney region. Sydney Gutter Clean is a family owned and operated business that has developed a reputation for providing the highest standard of service, while offering competitive rates. All of the staff at Sydney Gutter Clean are fully trained in working at heights, and will arrive at your property with all of the equipment that is needed to clean your gutters safely. Sydney Gutter Clean have built up a wide customer base across Sydney from Inner City terrace houses, to strata properties in the Sutherland shire, commercial headquarters on the Northern Beaches and family homes in Western Sydney. Sydney Gutter Clean is based on the Northern Beaches, but provides it's industry leading service all over the Greater Sydney region. Because Sydney Gutter Clean uses local gutter cleaners from your community, they know the wether conditions that are unique to your area, so they can provide you with the best advice as to how often you should clean your gutters, and other factors that are unique to your location.
Cleaning your gutters is one of the easiest and most effective means of ensuring that your house is in good repair. When gutters are not cleaned regularly, leaves and debris build up in the gutters, which can cause gutters to rust and deteriorate quickly, as well as providing a fire hazard. By regularly getting your gutters cleaned, you will eliminate this risk, and lengthen the life-span of your gutters. When gutters are blocked up with debris it can cause water to leak into your roof cavity during heavy rains which can cause expensive water damage to your internal structures. This is especially painful when you realise that this is an entirely preventable disaster. One of the reasons that so many property owners neglect cleaning their gutters regularly is that it is both a time-consuming job, and a dangerous one. Avoid putting yourself in danger without the right equipment by relying on a professional gutter cleaner to safely and efficiently clean your gutters.
Sydney Gutter Clean do not only clean gutters, but they are the complete roof maintenance team. They can install gutter guards, repair gutters, repair minor roof damage and install safe roof access systems. Sydney Gutter Clean will also take photographs of any areas of concern on your roof so that you can be fully aware of the condition of your roof without having to risk any damage to yourself.
Sydney Gutter Clean not only provide the highest quality of workmanship, but they also are the industry leaders for customer service. From the moment that you call Sydney Gutter Clean you will recognise that you are dealing with a professional outfit that views you as an individual. Sydney Gutter Clean offers a free gutter cleaning quotation system on their website, which allows you to see for yourself the great rates that they offer, and without any hidden service charges of fees. Sydney Gutter Clean will also ensure that all of their staff always show you and your property the greatest care while they are performing their services. They will be punctual and will not leave any mess behind.
Call Sydney Gutter Clean on 02 8020 5777 and request your free quote today.
Sydney Gutter Cleaning Twitter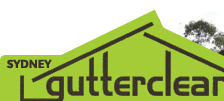 How often do your gutters need cleaning?

How To Keep Your Gutters Flowing
Hills District Gutter Cleaning
Southern Suburbs Gutter Cleaning
Gutter Cleaning Northern Beaches
Would you like a free window cleaning quote? It doesn't matter if you are in a small apartment or a large shopping complex, Window Cleaning Sydney is ready to leave your glass shining and streak-free.
Fill in the form for a free window cleaning quote for your residential or commercial property in Sydney.