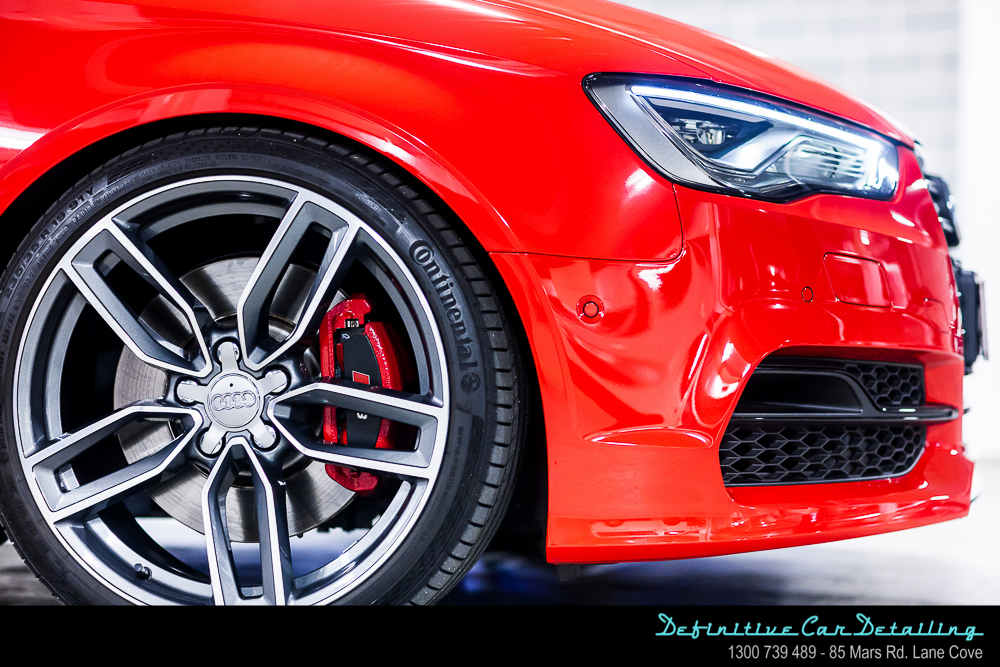 Some of the most common questions that professional car detailers are confronted with is:
Should I use ceramic paint protection? Is it just a bit of a marketing gimmick? Or is it a worthwhile investment that will genuinely help the resale of my car?
There is no doubt that we always shower our car with TLC when we first purchase it. Weekly detailing sessions. Quickly removing any bird droppings before the acid eats away at the immaculately pristine shiny clear coating. Wiping our feet vigorously before we enter the car. But eventually, our attention, devotion and care start to wane. It does not matter whether we are driving a Hyundai or a Hemi, an Impreza or an Infinti, we tend to let our car care slide as it gets older.
But that is all the more reason why applying ceramic paint protection is a savvy investment when you buy a new automobile. Now we are not talking about purchasing the paint protection package from the dealer!
---
Warning: Without being too brutal, choosing the paint protection package from your car dealership is an absolute waste of moolah!
---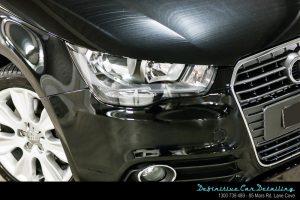 Not only will you be charged extortionate rates, but you will receive poor quality ceramic paint protection. For a fraction of the price, you can engage the services of your local automotive paint expert and have pro-grade ceramic paint protection applied using advanced techniques.
But before we introduce Sydney's best value ceramic paint protection, here are two reasons why you should seriously think about applying ceramic paint protection to your car.
The Most Effective Paint Protection
Can you remember how a lot of car owners in the nineties used to wrap their Commodores in those terrible car covers? Sure it seemed like a good idea, it would stop the UV, bird droppings and dirt from settling on the paint. But how many of those Commodores still look great now? Sadly, not many.
The problem is that a plastic car cover is not going to keep your car protected when you are driving around. If you think your car is well protected because you keep it garaged, you are mistaken. Alkaline dust and environmental debris are slowly eating away at your clear coat as you are reading this article. Additionally, when you take your precious vehicle for a Sunday drive the protective clear coating is getting hammered by harsh UV rays that gradually dull the lustre and shine of your paintwork.
A nano-coating is the only effective means of protecting the paintwork of your car. By creating coating between the paintwork and the environment surrounding around, the paint protection effectively blocks all foreign matter and environmental acids. Encasing the clear coating in a protective layer, your car will retain it's shine, lustre and glossiness.
One Application = Permanent Coating
One of the beauties of applying ceramic paint protection is that it permanently binds to the paint. The nano-technology ensures the protection coating fuses to the surface of the car. There is no need for regular reapplication. Unlike wax, it does not wear off when you wash the car. So while it might initially seem like quite an expensive investment, when you consider the long-term benefits it is easy to recognise why so many Sydney car owners are biting the bullet and engaging the services of a professional car detailer to apply ceramic paint protection. Stop wasting money on regular wax treatments every few months at your local car wash cafe. Anytime your car is washed, that wax (and your investment in it) is being washed down the drains. Think of how much money you could save in the long run by investing now in the professional application of ceramic paint protection.
Who Is Sydney's Leading Ceramic Paint Protection Specialist?
This is where things get interesting. There are hundreds of companies around Sydney that offer the application of all types of paint protection treatments. Most companies all seem to use the same marketing spin that highlights their treatment will provide you with 'superior shine', 'glamorous glossiness' and the ultimate in protection.
So how can you identify which company actually produces the goods?
Here are three criteria that make the decision a cinch:
1 – Quality Products
2 – Range Of Reviews
3 – Gallery

When you consider these three criteria, there is one car detailing firm that stands head and shoulders above the pack – Definitive Car Detailing.
This North Shore car detailing firm is definitely not a large establishment, but they have established a reputation for providing class-leading workmanship and excellent customer service. By strictly using only premium grade paint protection products from Japan's leading manufacturers, Definitive Car Detailing produces outstanding results that you need to see in the flesh to actually fully appreciate.
Using an innovative four-layer spray gun application of Brila liquid glass paint protection followed by infrared curing, Definitive Car Detailing ensures your car is protected from harsh chemical and environmental damage. One of the reasons why Frank at Definitive Car Detailing chooses Brila liquid glass coating is the super-hydrophobic properties that allow cars to stay cleaner for longer while producing a warm gloss. Colours are more vivid, the shine is more intense while providing excellent protective qualities.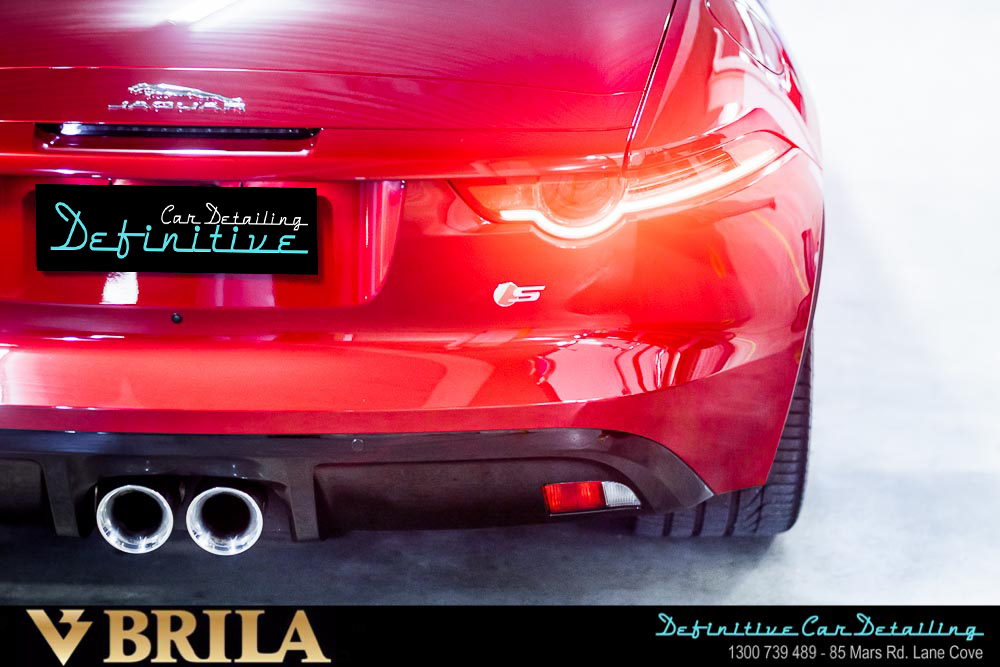 With over 46 genuine five-star reviews on Google, Definitive Car Detailing is an industry leader that can be relied on to get the job done right the first time. Don't rely on temporary wax jobs or amateur detailers anymore. Definitive Car Detailing offers expert services with affordable rates.
Here is what one recent customer noted:
"I highly recommend Definitive Car Detailing to car enthusiasts (I believe it is already one of the best in Sydney by word of mouth)." – Terry Wang
If you want the best results, rely on the best experts.
Following is the advertised rates for the four-layer spray application of Brila liquid glass coating with infrared curing:
Small – Medium $1,145(VW Golf, Audi A4)
Large – SUV $1,245 (Audi A6, Audi Q5)
4WD $1,345 (BMW X5, Audi Q7)
When you consider that this is a one-off investment for permanent paint protection, it is quite an attractive proposition.
To discover the complete range of services the team at Definitive Car Detailing provides visit the company website at new car paint protection Sydney.
Address: 12/85 Mars Rd, Lane Cove West NSW 2066
Phone: 1300 954 200
Website: https://www.definitivecardetailing.com