As a family owned and operated company, Oriental Rug Care provides professional, friendly and reliable rug maintenance services throughout Sydney. With a commitment to raising the standard of rug cleaning, repair and restoration, the team at Oriental Rug Care have invested in the industry's most advanced specialist rug cleaning equipment.
If you have a delicate silk rug, a precious Turkish rug or a valuable Kilim, Oriental Rug Care is the team you can rely on to provide state-of-the-art cleaning and maintenance.
With a belief that hand-woven rugs are precious art, the rug cleaning technicians treat each rug with the greatest care and professionalism.
Before the cleaning process is initiated, the technicians perform a thorough analysis of the materials, backing and condition of the rug. A comprehensive cleaning program is designed to ensure the rug is returned to you in its best possible condition.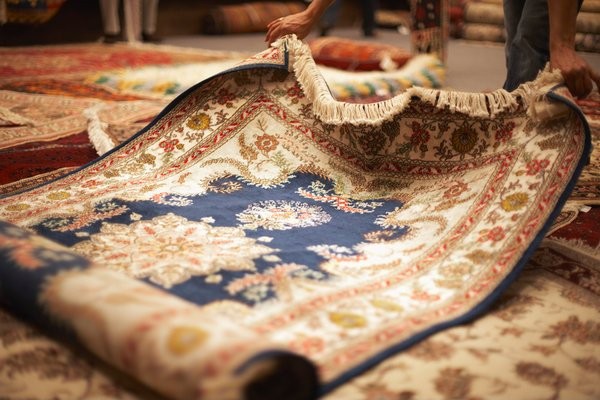 Your Local Rug Cleaning Specialist
When the team at Oriental Rug Care are finished with your rug it will look, feel and smell fresher. The colours will be more vivid once microscopic dust and skin particles are removed. Patterns will have greater appeal and contrast as tannins and oils are removed using a unique hand-washing technique that has been used in the Middle East for centuries. Odours and musty smells will be eliminated by the unique Woolsafe chemistries that will sanitise your rug.
If you want your rug to be cared for by the most skilled technicians in Sydney, Oriental Rug Care is only one call away.
When you deal with the industry leaders, you don't have to worry whether your rug is going to be properly cared for. You will not have any anxiety wondering if your rug is going to be damaged in the cleaning process.
Oriental Rug Care provides class-leading rug maintenance services you can rely on!
With a wide range of 5-star reviews on Google, Oriental Rug Care has established an enviable reputation as an industry leader and innovator.
Are you searching for a free rug cleaning quote?
Whether your rug needs smoke repair, stains removed or needs a thorough clean, Oriental Rug Care is ready to provide you with a free rug cleaning quote.
"This is an absolutely first-rate rug cleaning business. Allan Bennett is terrific to deal with – knowledgeable, low key and super-professional. We have now had 7 medium-to-large rugs cleaned, ranging from true hand-woven Orientals to machine-mades, and including a hand-hooked rug made by my grandmother. All have come back in what seems to be better than new condition (despite our dogs and cat). I can't recommend this business too highly. They must be good because this is the first time I've ever felt moved to review a business!" – Kathleen Boehringer
"Allan and the team could not have been better and our carpet looks as good as new. Thank you." – Bec Deal
What Services Does Oriental Rug Care Provide?
Where Does Oriental Rug Care Service?
Eastern Suburbs
Northern Suburbs
Northern Beaches Rug Cleaning
Southern Suburbs
Sutherland Shire
Inner West
Sydney CBD
If you are ready to provide your Persian or Oriental rug with the care and attention it needs, give Oriental Rug Care a call today. For more details on the specific services the team provides, visit the company website.
Oriental Rug Care of Australia
Address: 23 Shepherd St, Marrickville NSW 2204
Phone: (02) 9018 1510
Website: https://orientalrugcare.com.au/